Best Seller
N-Acetyl-L-Cysteine (NAC)
600 mg, 60 capsules Item # 01534
Immune, respiratory & liver health all-star
Click to Zoom
Click to Zoom
Click to Play Video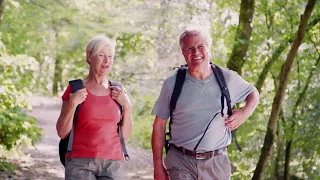 Best Seller
N-Acetyl-L-Cysteine (NAC)
600 mg, 60 capsules Item # 01534
Immune, respiratory & liver health all-star
Oral NAC (or N-Acetyl-L-Cysteine) supplements encourage healthy glutathione levels—so you can stay at your best. This 600 mg N-acetyl-L-cysteine formula is easy to absorb.
Supplements by Health Goal:
Great evidenced based supplement!
Mark, Tulsa, OK
There is so much to love about this product
Amelia, Undisclosed
This product is great, the best!
Susan, Tempe, AZ
Frequently Bought Together
This Item: N-Acetyl-L-Cysteine (NAC), 600 mg, 60 capsules
Optimized Quercetin, 250 mg, 60 vegetarian capsules
What Is N-Acetyl-L-Cysteine?
As a dietary supplement, N-acetyl-L-cysteine supports comprehensive health in a variety of ways, including promoting normal liver function. NAC is a powerful antioxidant that protects cells from oxidative stress.
Supplement with N-Acetyl-L-Cysteine to promote healthy glutathione levels.
N-Acetyl-L-Cysteine Benefits
Powerful antioxidant
Promotes healthy glutathione levels
Encourages liver health & function
Fight Back Against Oxidizing Free-Radicals
N-acetyl-L-cysteine is a powerful antioxidant that protects your cells from oxidative stress.
Why Should I Supplement With N-acetyl-L-cysteine?
N-acetyl-L-cysteine. It's a mouthful to say for sure. But it provides health benefits for your whole body, especially for your respiratory system, liver and immune health.
Also known as NAC, this potent nutrient is a chemical precursor to a powerful antioxidant that protects your cells from oxidative stress. Studies also show that NAC favorably affects your energy production, well-being and even your quality of life. Based on this research and other impressive studies, our experts formulated our N-Acetyl-L-Cysteine nutritional supplement. Gluten-free and non-GMO, our NAC contains 600 milligrams of this potent, rapidly absorbed nutrient.
So, support immune health and liver function, as well as protect yourself from oxidative stress. Choose N-Acetyl-L-Cysteine from Life Extension.
Reviewed by Dr. Michael A. Smith, MD: Director of Education and Spokesperson for Life Extension.
N-acetyl-L-cysteine is an easily-absorbed nutrient with potent benefits for whole body health.1 N-acetyl-L-cysteine also helps replenish your body's supply of glutathione. N-acetyl-L-cysteine and glutathione have powerful antioxidant effects.2-5
More
These statements have not been evaluated by the Food and Drug Administration.
These products are not intended to diagnose, treat, cure, or prevent any disease.
Serving Size 1 capsule

Amount Per Serving

N-acetyl-L-cysteine

600 mg

Other ingredients: vegetable cellulose (capsule), vegetable stearate, silica.
Non-GMO
Dosage and Use
Take one (1) capsule one to three times daily, or as recommended by a healthcare practitioner.
Warnings
KEEP OUT OF REACH OF CHILDREN
DO NOT EXCEED RECOMMENDED DOSE
Do not purchase if outer seal is broken or damaged.
When using nutritional supplements, please consult with your physician if you are undergoing treatment for a medical condition or if you are pregnant or lactating.
To report a serious adverse event or obtain product information, contact 1-866-280-2852.
Actual Size
Antioxidants (Basel). 2019;8(5)
Free Radic Res. 1999;31(4):273-300.
J Pharmacol Sci. 2008;108(3):227-38.
Brain Behav. 2014;4(2):108-22.
Cell Chem Biol. 2018;25(4):447-459.e4.
Product reviews are provided for informational purposes only and reflect solely the views and opinions expressed by the contributors and not those of Life Extension. We do not verify or endorse any claims made in these reviews. Full product reviews disclaimer
Liver Health

Quiz
Want to support your liver's natural detoxification process?
<![endif]-->
Related Products
<![endif]-->

<![endif]-->