Vitamins D and K with Sea-Iodine™
Immune, bone, thyroid & arterial health, high potency
Click to Zoom
Click to Zoom
Click to Play Video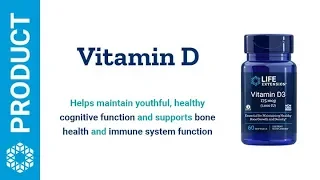 Vitamins D and K with Sea-Iodine™
Immune, bone, thyroid & arterial health, high potency
This formula delivers 125 mcg (5,000 IU) of vitamin D3, 2100 mcg of vitamin K and 1000 mcg of iodine in a convenient, once-daily supplement to support bone, brain, thyroid and vascular health.
I am a longtime user. Love the combo of D, K and sea iodine.
Diane
Excellent combo, quality product. Small capsule that's easy to swallow.
Angelyn
I feel confident in taking this product! Love it!
Carol
My blood levels of vitamin D3 have consistently been between 60-70.
Surrydog, NJ
Inspired by Recent Searches
Frequently Bought Together
Frequently Bought Together
What Is Vitamins D and K with Sea-Iodine?
Maintaining healthy vitamin D levels helps support cognitive health, promotes bone health, encourages healthy immune function and more. Vitamin K helps maintain your body's calcium balance, which affects everything from cardiovascular health to bone density. Iodine is essential for the production of thyroid hormones.
Support your bone, brain, thyroid and arterial health with these three essential nutrients.
Vitamins D and K with Sea-Iodine™ Benefits
Supports healthy cognitive function
Promotes bone, immune & cardiovascular health
Helps inhibit calcium buildup in the arteries
Helps counteract possible iodine deficiency in healthy diets
What is iodine?
Iodine is a trace element commonly found in seafood. It facilitates the production of thyroid hormones triiodothyronine (T3) and thyroxine (T4).
Triple-Action Health Support
We've combined vitamin D3 with vitamin K and iodine for triple-action health support. Iodine is essential for the production of thyroid hormones. Vitamin K helps maintain your body's calcium balance. Vitamin D supports cognitive health, healthy bone density, immune health and more. Get all of these vital nutrients in a convenient, once-daily supplement.
Why Should I Supplement With Vitamins D and K with Sea-Iodine™?
Customer: To me, there's nothing better than being outside on a really nice day. Whether I'm working in my garden or taking a walk with my family, we all love the outdoors. But during my last checkup, the doctor noticed that I wasn't getting enough vitamin D.
Michael A. Smith, MD: From your brain to your heart, your bones to your immune system, vitamin D affects nearly every cell in your body and is critical for optimal health. Even if you spend a lot of time outdoors, your body may not be producing enough of this important vitamin. In fact, studies show that people are really low in vitamin D—and that's why doctors are recommending it to their patients more than ever.
Customer: So, my body needs more vitamin D, but there are all these different doses and options. How can I decide which is best for me?
Michael A. Smith, MD: Like all of our products, Life Extension's Vitamin D3 is made with the highest quality standards. We recommend taking 5,000 international units a day, but we offer doses ranging from 1,000 to 7,000 units depending on your vitamin D blood level. Be sure to check with your doctor to see which one is right for you. We also offer Vitamins D and K with Sea-Iodine™ for a complete vitamin D formulation.
Customer: Three weeks in, and vitamin D has really made an impact on my whole life. I have more energy and overall, I feel for lack of a better word…sunnier.
Dr. Michael A. Smith, MD: Director of Education and Spokesperson for Life Extension.
Your skin produces vitamin D when in direct sunlight, but you should not get your vitamin D from unprotected sun exposure or indoor tanning devices because of the potential effects on skin health.
More
These statements have not been evaluated by the Food and Drug Administration.
These products are not intended to diagnose, treat, cure, or prevent any disease.
Serving Size 1 capsule

Amount Per Serving

Vitamin D3 (as cholecalciferol)

125 mcg

Vitamin K activity from:

2100 mcg

Vitamin K1 (as phytonadione)

1000 mcg

Vitamin K2 (as menaquinone-4)

1000 mcg

Vitamin K2 (as trans menaquinone-7)

100 mcg

Iodine [from Sea-Iodine™ Complex Blend (organic kelp and bladderwrack extracts, potassium iodide)]

1000 mcg

Other ingredients: microcrystalline cellulose, vegetable cellulose (capsule), maltodextrin, food starch-modified, dicalcium phosphate, stearic acid, silica.
Non-GMO
Dosage and Use
Take one (1) capsule once daily with food, or as recomended by a healthcare practitioner.
Caution
Individuals consuming more than 50 mcg (2,000 IU)/day of vitamin D (from diet and supplements) should periodically obtain a serum 25-hydroxy vitamin D measurement. Do not exceed 250 mcg per day unless recommended by your doctor. Vitamin D supplementation is not recommended for individuals with high blood calcium levels. If you have a thyroid condition or are taking antithyroid medications, do not use without consulting your healthcare practitioner. If you are taking a vitamin K antagonist (e.g. warfarin), consult your healthcare practitioner before taking this product.
Warnings
KEEP OUT OF REACH OF CHILDREN
DO NOT EXCEED RECOMMENDED DOSE
Do not purchase if outer seal is broken or damaged.
When using nutritional supplements, please consult with your physician if you are undergoing treatment for a medical condition or if you are pregnant or lactating.
To report a serious adverse event or obtain product information, contact 1-866-280-2852.
Actual Size
The Lancet Diabetes & Endocrinology. 2015;3(4):286-295.
British Journal of Nutrition. 1999;81(1):45-49.
American journal of health-system pharmacy. 2005;62(15):1574-1581.
Nutrition journal. 2012;11(1):93.
British Journal of Nutrition. 1996;75(1):121-127.
Archives of internal medicine. 2010;170(13):1135-1141.
Neurology. 2012;79(13):1397-1405.
J Steroid Biochem Mol Biol. 2019:105400.
Current opinion in pharmacology. 2010;10(4):482-496.
The Journal of steroid biochemistry and molecular biology. 2004;89:387-392.
Product reviews are provided for informational purposes only and reflect solely the views and opinions expressed by the contributors and not those of Life Extension. We do not verify or endorse any claims made in these reviews. Full product reviews disclaimer
Bone & Joint

Quiz

No bones about it—certain supplements can help you move with more comfort!

<![endif]-->

<![endif]-->