Complete Hormone & Urinary Metabolites Assessment Profile (HuMap) Urine Test
Comprehensive overview of hormone metabolism
Click to Zoom
Click to Zoom
Click to Play Video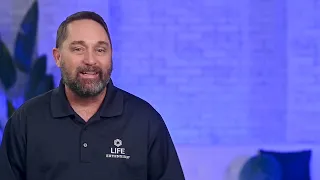 Complete Hormone & Urinary Metabolites Assessment Profile (HuMap) Urine Test
Comprehensive overview of hormone metabolism
The Hormone and Urinary Metabolites Assessment Profile (HuMap) provides a comprehensive overview of hormones and their metabolites, as well as efficiency of enzymes involved in their metabolism.
The Hormone and Urinary Metabolites Assessment Profile (HuMap™) provides a comprehensive overview of steroid hormones, their metabolites, and the efficiency of the enzymes that metabolize these hormones. This non-invasive test requires only 4 or 5 separate urine collections. Because the breakdown of hormones relies so heavily on processes within the liver, this test can also help reveal patterns of liver metabolism and conjugation. Additionally, testing urinary hormone metabolites can contribute to further understanding of endogenous hormone secretion, supplemental hormone utilization, enzyme activity, oxidative stress, and insight into how your body metabolizes hormones.
This panel contains the following hormones and metabolites:
Progesterones
Progesterone
5a-Pregnanediol (5A-PD)
5b-Pregnanediol (5B-PD)
Allopregnanolone
21-Hydroxyprogesterone
17-Hydroxyprogesterone
5-Pregnanetriol
Ratios & Calculations
alpha vs beta metabolism (5A-PD:5B-PD ratio)
Adrenal Hormones & Metabolites
Free Cortisol & Cortisone
Cortisol Waking
Cortisol Waking +2 hours
Cortisol Dinnertime
Cortisol Bedtime
Cortisol/day (F) (total)
Cortisone Waking
Cortisone Waking +2 hours
Cortisone Dinnertime
Cortisone Bedtime
Cortisone/day (E) (total)
Creatinine Waking
Creatinine Waking +2 hours
Creatinine Dinnertime
Creatinine Bedtime
Creatinine/day (total)
Corticoid Metabolites and DHEA
Corticosterone
Tetrahydrodehydrocorticosterone
5b-Tetrahydrocorticosterone
5a-Tetrahydrocorticosterone
11-Deoxycortisol
5a-Tetrahydrocortisol
5b-Tetrahydrocortisol
Tetrahydrocortisone
Dehydroepiandrosterone
Dehydroepiandrosterone Sulfate
Ratios & Calculations
Total DHEA (DHEA+DHEAS)
Metabolized Cortisol (THE+5a-THF+5b-THF)
Cortisol/Cortisone Metabolites ((5a-THF+5b-THF)/THE)
11b-HSD activity (Cortisol/Cortisone metabolites)
alpha vs beta metabolism (5a-THF/5b-THF ratio)
Androgens
Androstenedione (A4)
EPI-Testosterone (EPI-T)
Testosterone (T)
Androsterone (AN)
11-hydroxy-Androsterone (OHAN)
5a-Androstanediol (5a-AD)
5a-Dihydrotestosterone (5a-DHT)
Etiocholanolone (ET)
11-hydroxy-Etiocholanolone (OHET)
5b-Androstanediol(5b-AD)
Dehydroepiandrosterone (DHEA)
Dehydroepiandrosterone Sulfate (DHEA-S)
Ratios & Calculations
DHEA+DHEAS (total DHEA)
5a reductase activity (androsterone (5a activity)/eticholanolone (5b activity))
Testosterone/EPI-Testosterone
Estrogens
Estrone (E1)
2-Hydroxyesterone (2-OH-E1)
4-Hydroxyestrone (4-OH-E1)
16a-Hydroxyestrone (16-OH-E1)
2-Methoxyestrone (2-M-E1)
4-Methoxyestrone (4-M-E1)
Estradiol (E2)
2-Hydroxyestradiol (2-OH-E2)
4-Hydroxyestradiol (4-OH-E2)
2-Methoxyestradiol (2-M-E2)
4-Methoxyestradiol (4-M-E2)
Ratios & Calculations
2-OH-E1 %
4-OH-E1 %
16-OH-E1 %
2-M-E1:2-OH-E1 (COMT/Methylation activity)
2-M-E2:2-OH-E2 (COMT/Methylation activity)
4-M-E1:4-OH-E1(COMT/Methylation activity)
4-M-E1:4-OH-E2(COMT/Methylation activity)
2-OH-E1:16-OH-E1 (2:16 OH ratio)
4-OH-E1:2-OH-E1 (4:2 OH ratio)
Oxidative Stress
8-hydroxy-2-deoxyguanosine
This urine profile can be used in place of blood testing; however, it is ideal to use in combination with blood tests for hormones, especially for more complex hormone issues since it captures more hormones and metabolites than most blood tests.
Collection Notes: This 4-5 sample collection is performed over 2 days, starting with a dinnertime collection and ending with a collection 2-3 hours post-waking.
The first two collections are performed the evening of day 1 (before dinner and at bedtime).
The last two collections are performed the morning of day 2 (upon waking, and 2-3 hours post-waking).
The fifth collection is only required if you wake up mid-sleep between days 1 and 2. If you do not wake up mid-sleep, you should not collect this extra sample.
Please review the collection instructions carefully and plan ahead for your collection. Caffeine, alcohol, tobacco, and nicotine products should be avoided for 24 hours prior to and during the collection period.
Processing Laboratory: Doctor's Data
Turnaround Time: 1-2 weeks from date received.
Restrictions: No kits available in PA, AK, or HI. This test is not available in NY.
The laboratory services are for informational purposes only. It is not the intention of National Diagnostics, Inc and Life Extension to provide specific medical advice but rather to provide users with information to better understand their health. Specific medical advice including diagnosis and treatment will not be provided. Always seek the advice of a trained health professional for medical advice, diagnosis or treatment.
Both the physician and the testing laboratory are independent contractors with whom National Diagnostics, Inc makes arrangements for your blood tests. Neither National Diagnostics, Inc or Life Extension will be liable for any acts or omissions of the physician, the testing laboratory, or their agents or employees.
Life Extension - Why Do We Do It?
The Best Supplements Science Can Offer
When putting something in your body, you should be confident that you're getting the nutritional benefits your body deserves. We've been delivering the highest-quality products—backed by science and formulated with the finest ingredients—for over 40 years.
What Matters to You, Matters to Us
We're committed to empowering you to live a healthier life. Whether it's finding sustainable partners for our ingredients or funding the latest anti-aging research, we're all about your health & wellness.
Highly Recommended
98% of our customers recommend us to family and friends. We're very proud of that because our loved ones matter to us—and we're willing to bet you feel the same way.
Product Transparency
40 years of research dedicated to bringing you premium, scientifically-validated formulations.

Product reviews are provided for informational purposes only and reflect solely the views and opinions expressed by the contributors and not those of Life Extension. We do not verify or endorse any claims made in these reviews. Full product reviews disclaimer

<![endif]-->