Respiratory Allergy Panel IgE Finger Stick Test
At-home test for IgE responses to common respiratory allergens
Click to Zoom
Click to Zoom
Click to Play Video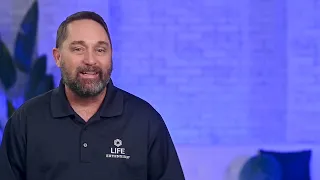 Respiratory Allergy Panel IgE Finger Stick Test
At-home test for IgE responses to common respiratory allergens
This test measures IgE response for 33 common airborne allergens involved with pet allergies, seasonal allergies, tree allergies, mold allergies, regional allergies and more!
Are you suffering from allergies indoors or outdoors, at certain times of the year, or when traveling, but unsure of the airborne culprit?
This test examines IgE (fast-acting allergy) response for top common allergens involved with pet allergies, seasonal allergies, tree allergies, mold allergies, regional allergies and more!
Allergens from trees, grasses, mold, dust, and others can produce symptoms that range from minor to severe in affected individuals. This test assesses antibody response to 33 most common airborne allergens, providing important information for effective allergy management.
IgE levels are measured for the following 33 antigens:
Grasses

Bermuda Grass
Cultivated Oat Grass
Johnson Grass
Perennial Rye Grass
Timothy Grass

Weeds

Common Ragweed
Dandelion
False Ragweed
Lamb's Quarters
Lenscale
Mugwort
Rough Pigweed
Russian Thistle
Sheep Sorrel

Trees

Acacia
Birch
Mesquite
Oak
Poplar
Privet
White Ash

Molds

Alternaria tenuis/alternata
Aspergillus fumigatus
Candida albicans
Cladosporium herbarum
Penicillium notatum

Other Common Offenders

Cat Dander
Cockroach
Dog Dander
Dust Mite – D. farina
Dust Mite – D. pteronyssinus
Feather Mix: Canary, Chicken, Goose, Parakeet
House Dust
Notes:
This is an inhalant IgE panel provided as an at-home blood spot collection using a simple self-administered finger prick.
10 fully saturated blood spots are required for analysis
Please contact us if you have questions or difficulty with the blood spot card collection. Please ensure your requisition is included with your sample to ensure timely processing and to avoid sample rejection.
Antibody levels are quantified via ELISA methodology through a diligent testing process. Specimens are tested in duplicate and all antigen reagents are validated with positive and negative controls. The IgE antibodies, once bound to antigen, are detected through spectrophotometric analysis wherein the values are directly proportional to the concentration of the analytes in the sample.
Processing Lab: US BioTek
Turnaround Time: 1-2 weeks from date received
Restrictions: No kits available in PA, AK, or HI. This test is not available in NY.
Life Extension - Why Do We Do It?
The Best Supplements Science Can Offer
When putting something in your body, you should be confident that you're getting the nutritional benefits your body deserves. We've been delivering the highest-quality products—backed by science and formulated with the finest ingredients—for over 40 years.
What Matters to You, Matters to Us
We're committed to empowering you to live a healthier life. Whether it's finding sustainable partners for our ingredients or funding the latest anti-aging research, we're all about your health & wellness.
Highly Recommended
98% of our customers recommend us to family and friends. We're very proud of that because our loved ones matter to us—and we're willing to bet you feel the same way.
Product Transparency
40 years of research dedicated to bringing you premium, scientifically-validated formulations.

Product reviews are provided for informational purposes only and reflect solely the views and opinions expressed by the contributors and not those of Life Extension. We do not verify or endorse any claims made in these reviews. Full product reviews disclaimer

<![endif]-->