Best In Class
Bloat Relief
Helps relieve occasional bloating and other discomforts after meals
Click to Zoom
Click to Zoom
Click to Play Video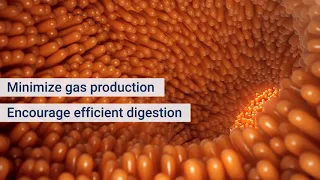 Best In Class
Bloat Relief
Helps relieve occasional bloating and other discomforts after meals
Sometimes, even your favorite foods don't "sit well." If you experience occasional gas, bloating or uncomfortable digestion, this combination of artichoke and ginger extract, fennel seed oil and turmeric can help.
Supplements by Health Goal:
I eat a lot of veggies and fruit and have tried lots of other supplements. I am very pleased with the way Bloat relief works for me.
Bonnie
Very helpful especially after larger meals.
Anthony
Have changed the way I feel after dinner!
Missy
Frequently Bought Together
What Is Bloat Relief?
Gas and bloating can put a damper on even the best after-dinner conversation. The key to relief is to encourage your body to process your food more efficiently and lessen the production of gas, so you can enjoy meals without digestive discomfort and that "too-full" feeling. Together, these plant-based ingredients do just that.
Favorite foods not returning the favor? Bloat Relief helps relieve bloating, digestive discomfort and promotes healthy digestion.
Bloat Relief Benefits
Artichoke leaf and ginger root extract combination helps "move food along" your digestive tract
Fennel seed oil helps reduce gas production by inhibiting the activity of digestive tract bacteria that create uncomfortable gas
Turmeric extract helps promote GI health and function
Encouraging Your Digestive Journey
Did you know your digestive system can be over 30 feet long? That's quite a distance for your meals to travel! And as you might expect, if food does not move efficiently through the queue for some reason, it can lead to digestive discomfort like gas and bloating. Bloat Relief supports digestive comfort by encouraging healthy "digestive motility." In layman's terms, it gives your food "a little nudge" to keep it moving!
Why Should I Supplement With Bloat Relief?
Has your after-dinner conversation been interrupted by discomfort? After eating, millions of Americans experience occasional uncomfortable gas and bloating.
The key to relief is minimizing your gas production and encouraging your body to process your food more efficiently.
For relief after you eat, Life Extension's experts looked to the latest science when developing Bloat Relief. This digestive supplement combines artichoke and ginger extract, fennel seed oil and turmeric to help relieve occasional gas, bloating, and uncomfortable digestion.
Enjoy the conversation…instead of being the reason for it! Try Bloat Relief from Life Extension today.
Reviewed by Dr. Michael A. Smith, MD: Director of Education and Spokesperson for Life Extension.
Millions of Americans experience occasional uncomfortable gas and bloating after meals. Bloat Relief targets the aspects of digestion that are responsible for occasional gas and bloating: gastrointestinal motility and excessive gas production in your GI tract. Stay comfortable after you eat with Bloat Relief!
More
These statements have not been evaluated by the Food and Drug Administration.
These products are not intended to diagnose, treat, cure, or prevent any disease.
Serving Size 1 softgel

Amount Per Serving

Total Calories
5
Total Fat
0.5 g
Calcium (as dicalcium phosphate)
44 mg
Prodigest® Blend:
356 mg
Providing 100 mg Artichoke extract (leaf) [std. to caffeoylquinic acids, flavonoids, cynaropicrin]; 20 mg CO2 ginger extract (root) [std. to gingerols and shogaols]
Turmeric (rhizome) [std. to 95% curcuminoids]
42 mg
Bitter fennel oil (seed)
25 mg

Other ingredients: extra virgin olive oil, gelatin, dicalcium phosphate, glycerin, microcrystalline cellulose, purified water, beeswax, sunflower lecithin, carob color, croscarmellose sodium, silica, vegetable stearate.
Non-GMO
Prodigest® is a registered trademark of Indena S.p.A., Italy.
Dosage and Use
Take one (1) softgel twice daily before the heaviest meals, or as recommended by a healthcare practitioner.
Warnings
KEEP OUT OF REACH OF CHILDREN
DO NOT EXCEED RECOMMENDED DOSE
Do not purchase if outer seal is broken or damaged.
When using nutritional supplements, please consult with your physician if you are undergoing treatment for a medical condition or if you are pregnant or lactating.
To report a serious adverse event or obtain product information, contact 1-866-280-2852.
Actual Size
Evid Based Complement Alternat Med. 2015;2015:915087.
Eur Rev Med Pharmacol Sci. 2016;20(1):146-9.
Altern Ther Health Med. 2003;9(4):58-61.
Am J Gastroenterol. 2000 Sep;95(9):2491.
Sichuan Da Xue Xue Bao Yi Xue Ban. 2015;46(6):940-3.
J Gastrointestin Liver Dis. 2016;25(2):151-7.
J Sci Food Agric. 2010;90(3):511-520.
Product reviews are provided for informational purposes only and reflect solely the views and opinions expressed by the contributors and not those of Life Extension. We do not verify or endorse any claims made in these reviews. Full product reviews disclaimer
Digestion

Quiz
Get a gut check on your gut health.
<![endif]-->
Related Products
<![endif]-->

<![endif]-->