Waistline Control™
60 vegetarian capsules Item # 02509
Targets weight around your hips & waist
Click to Zoom
Click to Zoom
Click to Play Video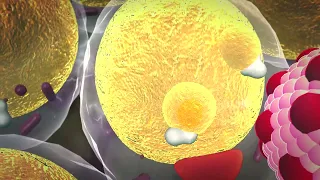 Waistline Control™
60 vegetarian capsules Item # 02509
Targets weight around your hips & waist
Ready to lose those love handles? The Meratrim® blend in this formula, when combined with a healthy diet and regular exercise, can help you reduce your waist size and achieve a healthy weight.
Gluten free
Non-GMO
Vegetarian
Supplements by Health Goal:
Frequently Bought Together
What Is Waistline Control™?
We accumulate fat in different places—but typically we care most about the fat around our middles. Waistline Control™ contains a patented blend of Sphaeranthus indicus flower and Garcinia mangostana (mangosteen) fruit rind extracts. In clinical studies, people who took this combo lost 5% or more of their total weight—along with significant reductions in waist and hip circumferences!
Want to control that waistline? Clinical studies show that this patented blend of two herbal extracts can help.
Waistline Control™ Benefits
Helps trim your waistline (with diet and exercise)
Clinically studied to encourage healthy weight loss
Inhibits proteins that trigger fat cell growth
This supplement should be taken in conjunction with a healthy diet and regular exercise program. Individual results are not guaranteed, and results may vary.
How does Meratrim® work?
Meratrim® has produced both weight loss and waistline reduction in clinical studies when combined with diet and exercise. The big question is, how? In cell cultures, this S. indicus and G. mangostana (mangosteen) combo inhibited expression of proteins that trigger adipogenesis (fat cell growth). It also encouraged multiple pathways that promote fat breakdown. No matter how it works, the real-world results are the same: a slimmer waist and a healthy weight!
100% Satisfaction Guarantee
Full one-year, no-hassle returns, money-back guarantee.
Highly Recommended
98% of our customers recommend us to family and friends. Life Extension is proud to be recognized as the #1 Catalog/Internet Brand 4 Time Winner.†
Complimentary, Personalized Guidance
Medical doctors, nutritionists & other health professionals are passionate about providing personalized solutions to help you achieve optimal health.
Efficacious Formulas
40 years of research dedicated to bringing you premium, scientifically-validated formulations.
Product Transparency
99% of our products are manufactured in the U.S, and a Certificate of Analysis is available for every product we produce.
When we talk about "weight loss", we're usually talking about (and wishing for) a little reduced size and circumference around our mid-section. Good news: healthy diet, regular exercise, and the S. indicus and G. mangostana (mangosteen) extract combo called Meratrim® can help you do just that!
More
These statements have not been evaluated by the Food and Drug Administration.
These products are not intended to diagnose, treat, cure, or prevent any disease.
Serving Size 1 vegetarian capsule

Amount Per Serving

Meratrim® Proprietary Blend

400 mg

[Indian sphaeranthus extract (flower heads) and mangosteen extract (fruit rind)]

Other ingredients: microcrystalline cellulose, vegetable cellulose (capsule), rice bran extract, vegetable stearate, silica.

Non-GMO

Meratrim® is a Laila Nutraceuticals trademark, registered in USA.
Dosage and Use
Take one (1) capsule twice daily 30 minutes before meals, or as recommended by a healthcare practitioner.
Warnings
KEEP OUT OF REACH OF CHILDREN
DO NOT EXCEED RECOMMENDED DOSE
Do not purchase if outer seal is broken or damaged.
When using nutritional supplements, please consult with your physician if you are undergoing treatment for a medical condition or if you are pregnant or lactating.
To report a serious adverse event or obtain product information, contact 1-866-280-2852.
Actual Size
Lipids Health Dis 2016 Vol. 15 Issue 1 Pages 136
J Med Food 2013 Vol. 16 Issue 6 Pages 529-37
Product reviews are provided for informational purposes only and reflect solely the views and opinions expressed by the contributors and not those of Life Extension. We do not verify or endorse any claims made in these reviews. Full product reviews disclaimer
Healthy Weight

Quiz
Maintaining a healthy weight is hard. Find out which supplements can help.
<![endif]-->
Related Products
<![endif]-->

<![endif]-->