SIBO Home Breath Kit (Lactulose) Breath Test
Small Intestinal Bacterial Overgrowth
Item # LC100063
Assesses small intestinal bacterial overgrowth (SIBO)
Click to Zoom
Click to Zoom
Click to Play Video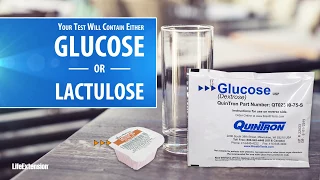 SIBO Home Breath Kit (Lactulose) Breath Test
Small Intestinal Bacterial Overgrowth
Item # LC100063
Assesses small intestinal bacterial overgrowth (SIBO)
This home breath kit measures gases that can indicate the presence of small intestinal bacterial overgrowth (SIBO). The lactulose breath test is one of two tests that measures hydrogen and/or methane gases produced by bacterial fermentation.
Small Intestinal Bacterial Overgrowth (SIBO) occurs when intestinal bacteria overgrow in the small intestine. This overgrowth can lead to excess production of gas and bacterial metabolites, causing symptoms of bloating, flatulent, diarrhea, constipation, and cramping. Recent studies show that up to 78% of individuals diagnosed with irritable bowel syndrome (IBS) have SIBO.1 SIBO can also be present in those with gastrointestinal symptoms who do not have an IBS diagnosis. An at-home SIBO breath test that can help determine the cause of digestive distress.
Life Extension offers a kit containing a lactulose solution. Lactulose is a sugar that bacteria can digest (ferment). The fermentation of this sugar results in the production of hydrogen and/or methane gas. Our SIBO test provides the distinct advantage of measuring both gases, which, when present, may indicate SIBO. Lactulose has the advantage of detecting bacterial overgrowth throughout the small intestine, including the lower end where it most commonly occurs. Humans cannot digest or absorb lactulose, only bacteria have the proper enzymes to do so. Since it is not absorbed, lactulose travels the entire length of the intestine, revealing SIBO at all portions of the intestine.2
Instructions
The following document provides a full set of instructions for completing the test:
Note
Due to the unique collection kit required for the SIBO breath test, there is a $25 nonrefundable fee for the kit. If a new kit is needed due to collection error, the cost is $25. If this test is not used within 6 months and the kit expires, a replacement kit at a cost of $25 will be incurred. Results take 10 days from when specimen is received. The results for this test can only be received via mail, e-mail, or fax.
References
Ghoshal UC, Srivastava D. Irritable bowel syndrome and small intestinal bacterial overgrowth: Meaningful association or unnecessary hype. World Journal of Gastroenterology: WJG. 2014;20(10):2482-2491. doi:10.3748/wjg.v20.i10.2482.
Rezaie A, Buresi M, Lembo A, et al. Hydrogen and Methane-Based Breath Testing in Gastrointestinal Disorders: The North American Consensus. The American Journal of Gastroenterology. 2017;112(5):775-784. doi:10.1038/ajg.2017.46.
Sahota SS, Bramley PM, Menzies IS. The fermentation of lactulose by colonic bacteria. Microbiology. 1981;128(2):319–325
The laboratory services are for informational purposes only. It is not the intention of National Diagnostics, Inc and Life Extension to provide specific medical advice but rather to provide users with information to better understand their health. Specific medical advice including diagnosis and treatment will not be provided. Always seek the advice of a trained health professional for medical advice, diagnosis or treatment.
Both the physician and the testing laboratory are independent contractors with whom National Diagnostics, Inc makes arrangements for your blood tests. Neither National Diagnostics, Inc or Life Extension will be liable for any acts or omissions of the physician, the testing laboratory, or their agents or employees.
100% Satisfaction Guarantee
Full one-year, no-hassle returns, money-back guarantee.
Highly Recommended
98% of our customers recommend us to family and friends. Life Extension is proud to be recognized as the #1 Catalog/Internet Brand 4 Time Winner.†
Complimentary, Personalized Guidance
Medical doctors, nutritionists & other health professionals are passionate about providing personalized solutions to help you achieve optimal health.
Efficacious Formulas
40 years of research dedicated to bringing you premium, scientifically-validated formulations.
Product Transparency
99% of our products are manufactured in the U.S, and a Certificate of Analysis is available for every product we produce.

Product reviews are provided for informational purposes only and reflect solely the views and opinions expressed by the contributors and not those of Life Extension. We do not verify or endorse any claims made in these reviews. Please read the full product reviews disclaimer.

<![endif]-->