Gut Barrier Panel Finger Stick Test
Check if leaky gut is behind your digestive & other health issues
Click to Zoom
Click to Zoom
Click to Play Video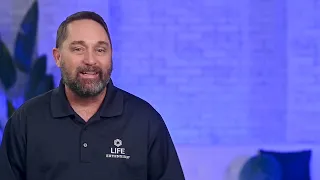 Gut Barrier Panel Finger Stick Test
Check if leaky gut is behind your digestive & other health issues
The Gut Barrier Panel tests for key markers involved with regulating intestinal barrier function to determine if leaky gut may be a concern: Zonulin, Occludin, and Candida albicans.
*NEW* Now contains LPS (Lipopolysaccharides), an additional marker used to evaluate intestinal integrity, at no additional cost!
The Gut Barrier Panel tests for key markers involved with regulating intestinal barrier function to determine if leaky gut may be a concern: Zonulin, Occludin, and Candida albicans.
A healthy intestinal lining provides a critical barrier to inflammatory substances, toxins, pathogenic microorganisms, and undigested proteins. When the intestinal lining does not function optimally, it becomes more permeable, increasing the risk of unwanted substances entering circulation, leading to inflammation, excess immune reactivity, and other health concerns. Diminished intestinal barrier function and excess permeability is often referred to as "leaky gut".
The Gut Barrier Panel provides a simple way to assess the functional integrity of your gut lining, by measuring your immune system's response to key markers involved with intestinal permeability.
IgG(1-4)/C3d and IgA(1-2) antibody responses are measured for the following markers:
Candida albicans
Immune response toward Candida albicans may indicate some degree of heightened intestinal permeability. It can be an early sign of leaky gut issues.
Zonulin
Zonulin is a protein involved with regulation of intestinal permeability via its effects on intercellular tight junctions. Positive reactivity toward zonulin, suggests excess gut permeability leading to increased zonulin uptake into circulation. Typically, it reflects an intermediate level of leaky gut issues.
Occludin
Occludin is an enzyme involved with stabilization of intestinal tight junctions. As occludin does not typically enter circulation, positive reactivity toward occludin suggests a deterioration of tight junctions, allowing occludin to enter circulation. Typically, it reflects a later stage and/or chronic leaky gut situation.
LPS (Lipopolysaccharides)
LPS (Lipopolysaccharides) are a major structural component found in the outer membrane of pathogenic gram-negative bacteria within in the intestinal wall. When LPS enters the bloodstream, it triggers a release of inflammatory cytokines, and can create damage in the gut lining. Positive reactivity towards LPS suggests a weakened intestinal barrier - IgG positivity can signify long-term chronic exposure, while IgA positivity can indicate damage and inflammation at the intestinal wall.
Notes
This kit is provided as an at-home blood spot collection kit. Three circles must be fully saturated to provide sufficient blood volume for analysis. If you have trouble with the collection, please contact Life Extension for assistance.
Please ensure the included requisition form is completed and submitted with your sample to the laboratory. Samples received without a requisition form will be rejected.
Turnaround Time: 1-2 weeks from date received.
Restrictions: No kits available in PA, AK, or HI.
Processing Lab: KBMO Diagnostics
The laboratory services are for informational purposes only. It is not the intention of National Diagnostics, Inc and Life Extension to provide specific medical advice but rather to provide users with information to better understand their health. Specific medical advice including diagnosis and treatment will not be provided. Always seek the advice of a trained health professional for medical advice, diagnosis or treatment.
Both the physician and the testing laboratory are independent contractors with whom National Diagnostics, Inc makes arrangements for your blood tests. Neither National Diagnostics, Inc or Life Extension will be liable for any acts or omissions of the physician, the testing laboratory, or their agents or employees.
Life Extension - Why Do We Do It?
The Best Supplements Science Can Offer
When putting something in your body, you should be confident that you're getting the nutritional benefits your body deserves. We've been delivering the highest-quality products—backed by science and formulated with the finest ingredients—for over 40 years.
What Matters to You, Matters to Us
We're committed to empowering you to live a healthier life. Whether it's finding sustainable partners for our ingredients or funding the latest anti-aging research, we're all about your health & wellness.
Highly Recommended
98% of our customers recommend us to family and friends. We're very proud of that because our loved ones matter to us—and we're willing to bet you feel the same way.
Product Transparency
40 years of research dedicated to bringing you premium, scientifically-validated formulations.

Product reviews are provided for informational purposes only and reflect solely the views and opinions expressed by the contributors and not those of Life Extension. We do not verify or endorse any claims made in these reviews. Full product reviews disclaimer

<![endif]-->