Gummy Science™ Digital Eye Support (Berry)
Replenishes nutrients eyes need to filter blue light
Click to Zoom
Click to Zoom
Click to Play Video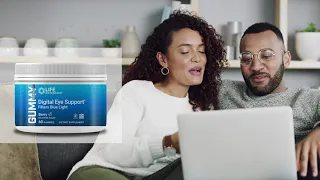 Gummy Science™ Digital Eye Support (Berry)
Replenishes nutrients eyes need to filter blue light
Gummy Science™ Digital Eye Support is a tasty berry-flavored gummy that helps maintain eye health by replenishing the nutrients the eyes need in order to filter blue light like that emitted by many digital devices.
*Not a low-calorie food
Gluten free
Non-GMO
Sugar free*
Vegetarian
Supplements by Health Goal:
My eyes were dry in the morning ... and now, after nearly two weeks, they feel fine!
Sonnie
Tastes really good, great fruit flavor. Easy to consume. Nice to have something to support the eyes with all the extra digital usage I have had to do lately.
JOANNE
Reliable product and speedy delivery.
PAUL
Due to long hours working on my laptop, I enjoy eating this product for protection from blue light.
Teresa
I'm working from home a lot and of course in front of the computer longer than before, and I feel less tired in my eyes since I've been using this product.
Camilo
Frequently Bought Together
What Is Gummy Science Digital Eye Support?
This formula delivers the macular carotenoids lutein, zeaxanthin and meso-zeaxanthin. These nutrients help revitalize the density of the macular pigment—material in the retina that filters out blue light like that emitted by digital devices before it can reach the delicate photoreceptors at the back of the eye.
Macular pigment filters blue light before it hits the photoreceptors in the retina. This helps maintain vision health.
Gummy Science™ Digital Eye Support Benefits
Provides eye-healthy carotenoids lutein, zeaxanthin & meso-zeaxanthin
Helps maintain healthy macular pigment density, your eyes' defense against blue light from digital device screens
Contains patented marigold extract that improved glare & photostress response scores in clinical research
Eye Health in a Digital World
Each day we are over-exposed to digital phones, tablets and computer screens—as well as the blue spectrum of light they emit. The macular pigment in our eyes needs special nutrients called carotenoids to maintain the pigment density necessary to filter out blue light before it reaches the photoreceptors in the retina. Our Gummy Science™ Digital Eye Support provides important carotenoids in two daily, delicious, berry-flavored gummies.
Gummy Science™ Digital Eye Support
Why Should I Supplement With Gummy Science™ Digital Eye Support?
Smartphones, tablets, computers. They've become an integral part of our lives.
But, for all the good the digital world provides, there are some drawbacks, especially when it comes to blue light. Excessive exposure to this spectrum of light can influence your mood and sleep habits, your attention span and more.
The best defense against blue light is a strong offense. And that's where Gummy Science™ Digital Eye Support comes into play.
Our experts packed these vegetarian, sugar-free*, berry-flavored gummies with powerful nutrients that help support your macula, the area in your eye that defends against blue light, from digital screens.
Give your eyes the nutritional support they need to filter out blue light. Try Gummy Science™ Digital Eye Support from Life Extension.
Reviewed By Dr. Michael A. Smith, MD: Director of Education and Spokesperson for Life Extension.
*Not a low-calorie food
What we see as light is only the visible portion of a broad spectrum of electromagnetic radiation wavelengths. We perceive different wavelengths within that spectrum as different colors. Wavelengths in the range of about 400–500 nanometers, which we perceive as the color blue, can influence mood, circadian rhythms, attention and more.
More
These statements have not been evaluated by the Food and Drug Administration.
These products are not intended to diagnose, treat, cure, or prevent any disease.
Serving Size 2 Gummies

Servings Per Container 30

Amount Per Serving

Calories
5
Total Carbohydrate
3 g
Sodium
15 mg
Potassium
6 mg
Lutemax® 2020
100 mg
marigold extract (flower) (std. to 10% lutein, 2% zeaxanthin)

Other ingredients: maltitol, purified water, pectin, flavor, tapioca, maltodextrin, citric acid, grape juice color, sodium citrate, sunflower oil, stevia leaf extract.
Non-GMO
Lutemax® 2020 is a registered trademark of OmniActive Health Technologies Ltd.
Dosage and Use
Chew two (2) gummies once daily with food, or as recommended by a healthcare practitioner.
Chew thoroughly before swallowing.
Warnings
KEEP OUT OF REACH OF CHILDREN
DO NOT EXCEED RECOMMENDED DOSE
Do not purchase if outer seal is broken or damaged.
When using nutritional supplements, please consult with your physician if you are undergoing treatment for a medical condition or if you are pregnant or lactating.
To report a serious adverse event or obtain product information, contact 1-866-280-2852.
BMJ Open Ophthalmol. 2018;3(1):e000146.
Surv Ophthalmol. 2000;45(2):115-34.
Mol Aspects Med. 2005;26(6):459-516.
Prog Retin Eye Res. 2012;31(4):303-15.
Annu Rev Nutr. 2003;23:171-201.
Foods. 2017;6(7):47.
Product reviews are provided for informational purposes only and reflect solely the views and opinions expressed by the contributors and not those of Life Extension. We do not verify or endorse any claims made in these reviews. Full product reviews disclaimer
Eye Health

Quiz
We've got a vision for how you can best encourage ocular health.
<![endif]-->
Related Products
<![endif]-->

<![endif]-->