Best In Class
|
Best Seller
Cognitex® Elite Pregnenolone
60 vegetarian tablets

Item # 02397
Attention, focus, mood & memory, advanced formula
Click to Zoom
Click to Zoom
Click to Zoom
Click to Play Video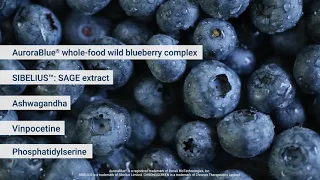 Best In Class
|
Best Seller
Cognitex® Elite Pregnenolone
60 vegetarian tablets

Item # 02397
Attention, focus, mood & memory, advanced formula
We developed this comprehensive brain health supplement to promote brain health, support youthful memory & cognition and encourage healthy neurochemical function.
Gluten free
Non-GMO
Vegetarian
Supplements by Health Goal:
More nutritional support for memory and brain health.
Rob
Satisfied. Using for the last 20 years.
Jose
Keep your brain active. I have been using Life Extension since 1985.
Gertruad
Buy again and again. Essential to maintain mental acuity.
Jack
Inspired by Recent Searches
Frequently Bought Together
This Item: Cognitex® Elite Pregnenolone, 60 vegetarian tablets
Memory Protect, 12 Colostrinin-Lithium (C-Li) Capsules | 24 Lithium (Li) Capsules
Frequently Bought Together
This Item: Cognitex® Elite Pregnenolone, 60 vegetarian tablets
Memory Protect, 12 Colostrinin-Lithium (C-Li) Capsules | 24 Lithium (Li) Capsules
What Is Cognitex Elite Pregnenolone?
Cognitex® Elite Pregnenolone contains SIBELIUS™: SAGE, blueberry and ashwagandha extracts plus phosphatidylserine, vinpocetine, Uridine-5'-Monophosphate (UMP) and the neuro-active hormone pregnenolone. As the flagship of our Cognitex® line, it is our most comprehensive formula for brain support.
Cognitive health affects what you understand, process & remember. That's why we developed Cognitex® Elite Pregnenolone.
Cognitex® Elite Pregnenolone Benefits
Promotes improvements in attention & focus
Encourages healthy mood & memory
Supports brain blood circulation & neurochemical health
Offers potent neuroprotective benefits
Helps inhibit inflammation to promote brain health
What is Phosphatidylserine (PS)?
Phosphatidylserine (PS) is an essential part of healthy cell membranes. It promotes healthy cognitive function, memory, concentration, attention and more.
Why did we add pregnenolone?
The neurohormone pregnenolone modulates brain plasticity to help maintain healthy cognitive function, attention and memory performance, and mood
Whole-food wild blueberry complex
Blueberry phytonutrients can help inhibit age-related decline in cognitive and motor function. Our Cognitex® uses a whole-food complex of wild blueberry species from with powerful antioxidant properties.
Life Extension - Why Do We Do It?
The Best Supplements Science Can Offer
When putting something in your body, you should be confident that you're getting the nutritional benefits your body deserves. We've been delivering the highest-quality products—backed by science and formulated with the finest ingredients—for over 40 years.
What Matters to You, Matters to Us
We're committed to empowering you to live a healthier life. Whether it's finding sustainable partners for our ingredients or funding the latest anti-aging research, we're all about your health & wellness.
Highly Recommended
98% of our customers recommend us to family and friends. We're very proud of that because our loved ones matter to us—and we're willing to bet you feel the same way.
Product Transparency
40 years of research dedicated to bringing you premium, scientifically-validated formulations.
The healthy adult brain is commonly thought to contain as many as 100 billion nerve cells, and you can supercharge their performance with focused nutrition. Cognitex® Elite Pregnenolone provides a steady supply of these compounds to support brain health as you age.
More
These statements have not been evaluated by the Food and Drug Administration.
These products are not intended to diagnose, treat, cure, or prevent any disease.
Serving Size 2 vegetarian tablets

Servings Per Container 30

Amount Per Serving

Calcium (as dicalcium phosphate)
200 mg
Phosphorus (as dicalcium phosphate)
160 mg

SIBELIUS™: SAGE extract (leaf) [std. to 2.5% rosmarinic acid]

333 mg

Proprietary Wildcrafted Blueberry Blend

200 mg

Providing blueberry extract (fruit) [from Vaccinium angustifolium, Vaccinium corymbosum, Vaccinium alaskaense How., Vaccinium ovalifolium Sm., Vaccinium uliginosum L., Vaccinium cespitosum Michx.]

Sensoril® ashwagandha extract (root, leaf) [std. to 10% withanolide glycoside conjugates]

125 mg

Phosphatidylserine

100 mg

Pregnenolone
50 mg

Uridine-5'-Monophosphate, disodium

50 mg

Vinpocetine

20 mg

Other ingredients: microcrystalline cellulose, stearic acid, calcium silicate, croscarmellose sodium, silica, aqueous film coating (hypromellose, glycerin, purified water), maltodextrin, vegetable stearate.
Non-GMO
SIBELIUS is a trademark of Sibelius Limited. CHRONOSCREEN™.
Sensoril® is protected under US Patent No. 7,318,938 and is a registered trademark of Natreon, Inc.
Dosage and Use
Take two (2) tablets, preferably early in the day, or as recommended by a healthcare practitioner.
Caution
Do not use if you are of childbearing age, pregnant or planning to become pregnant. Consult your healthcare practitioner before taking this product if you are at risk for or have been diagnosed with prostate or breast cancer. Do not take this product if you have a history of seizures.
Warnings
KEEP OUT OF REACH OF CHILDREN
DO NOT EXCEED RECOMMENDED DOSE
Do not purchase if outer seal is broken or damaged
To report a serious adverse event or obtain product information, contact 1-866-280-2852.
Actual Size
Neuropsychopharmacology. 2006;31(4):845-52.
Drugs in R&D. 2017;17(1):53-64.
Psychopharmacology. 2008;198(1):127-39.
Prog Lipid Res. 2014;56:1-18.
Annual review of biophysics. 2010;39:407-27.
Nutritional neuroscience. 2008;11(3):103-10.
Neurobiol Aging. 1981;2(3):209-13.
Aging (Milan, Italy). 1993;5(2):123-33.
Neurology. 1991;41(5):644-9.
Nutrition (Burbank, Los Angeles County, Calif.). 2015;31(6):781-6.
JANA. 2008;11(1)
Indian journal of psychological medicine. 2012;34(3):255-62.
Journal of alternative and complementary medicine (New York, N.Y.). 2014;20(12):901-8.
Pharmacognosy research. 2014;6(1):12-18.
Journal of dietary supplements. 2017;14(6):599-612.
J Steroid Biochem Mol Biol. 2016;160:78-87.
Psychopharmacology. 2014;231(17):3537-56.
Progress in neurobiology. 2003;71(1):43-8.
Psychiatry research. 2010;178(2):309-12.
Neuropsychopharmacology. 2014;39(12):2867-73.
Ann N Y Acad Sci. 2007;1100:470-85.
J Agric Food Chem. 2010;58(7):3996-4000.
Behavioural brain research. 2009;198(2):352-8.
Nutritional neuroscience. 2008;11(4):172-82.
Annals of medical and health sciences research. 2014;4(4):654-61.
Ideggyogyaszati szemle. 2007;60(7-8):301-10.
International clinical psychopharmacology. 1991;6(1):31-43.
Ideggyogyaszati szemle. 2012;65(3-4):115-20.
Brain research. 2007;1133(1):42-8.
FASEB journal : official publication of the Federation of American Societies for Experimental Biology. 2008;22(11):3938-46.
Journal of molecular neuroscience : MN. 2005;27(1):137-45.
Product reviews are provided for informational purposes only and reflect solely the views and opinions expressed by the contributors and not those of Life Extension. We do not verify or endorse any claims made in these reviews. Full product reviews disclaimer
Brain Health

Quiz

What's your brain health goal—better memory? Sharper focus? Quicker thinking?

<![endif]-->

<![endif]-->