Best In Class
|
Best Seller
Ultra Prostate Formula
Our #1 prostate health supplement, 11 nutrients for prostate function
Click to Zoom
Click to Zoom
Click to Zoom
Click to Play Video
Click to Play Video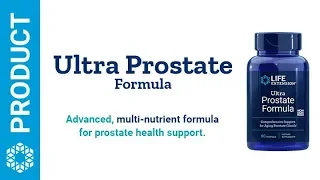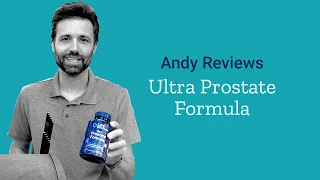 Best In Class
|
Best Seller
Ultra Prostate Formula
Our #1 prostate health supplement, 11 nutrients for prostate function
Ultra Prostate Formula is our best prostate supplement because it's packed with ingredients like beta-sitosterol and saw palmetto to promote healthy prostate function, healthy urine flow and more.
Supplements by Health Goal:
Great product. I've been taking for a couple of years. Staying healthy.
Frank
Satisfied, I've been using this for 20 years.
Jose
This product definitely maintains normal prostate size and function
Larry
Husband uses these every day and swears by them.
Mike
Inspired by Recent Searches
Frequently Bought Together
Frequently Bought Together
What Is Ultra Prostate Formula?
It's essential for men to maintain prostate health as they age. Ultra Prostate Formula delivers a dozen complementary ingredients that support prostate cell health and healthy urination patterns, help maintain hormone balance, promote a healthy inflammatory response and more.
Ultra Prostate Formula has been specifically designed to address multiple factors essential to lasting prostate health.
Ultra Prostate Formula Benefits
Promotes healthy prostate size & function
Helps maintain already healthy prostate-specific antigen (PSA) levels
Supports healthy prostate cell division
Helps inhibit inflammation to support healthy urination
Encourages healthy hormone metabolism in the prostate
What is the health benefit of saw palmetto?
Saw Palmetto berry (Serenoa repens) is rich in the bioactive compound beta-sitosterol, which has been found to help maintain urinary health.
What is pygeum?
An extract of the African cherry tree, pygeum contains the botanical compound beta-sitosterol and supports healthy urination patterns.
Why Should I Supplement With Ultra Prostate Formula?
Customer: While my doctor says that my prostate is healthy, he also says that it's a good idea that I stay proactive.
Michael A. Smith, MD: For men, maintaining a healthy prostate is key for overall health. And with our Ultra Prostate Formula, you can support healthy nighttime urination, prostate function and size, as well as encourage healthy estrogen levels with research-proven nutrients like saw palmetto, nettle root, and more.
Customer: I did some digging, and learned that Life Extension uses the latest research and clinical studies, along with the highest quality ingredients in their supplements.
Michael A. Smith, MD: It's true. In fact, Ultra Prostate Formula was specifically designed to address the many factors that affect prostate health. It truly is our most advanced prostate supplement.
Customer: I'm doing everything I can to keep myself in top condition—not just for me, but for my family.
Dr. Michael A. Smith, MD: Director of Education and Spokesperson for Life Extension.
Supporting healthy prostate size and cell structure
Lycopene—An antioxidant carotenoid that promotes healthy prostate size and function.1,2
More
These statements have not been evaluated by the Food and Drug Administration.
These products are not intended to diagnose, treat, cure, or prevent any disease.
Serving Size 2 softgels

Servings Per Container 30

Amount Per Serving

Calories

15

Total Fat

1.5 g

Total Carbohydrate

<1 g

Protein

<1 g

Saw Palmetto CO2 extract (fruit) [std. to 85% total fatty acids]

320 mg

Stinging and dwarf nettle extracts (root)

240 mg

Pumpkin oil (seed) [std. to 85% total fatty acids]

200 mg

Beta-Sitosterol

180 mg

Phospholipids

160 mg

Pygeum extract (bark)

100 mg

AprèsFlex® Indian frankincense (Boswellia serrata) extract (gum resin) [std. to 20% AKBA?]

70 mg

Graminex® Flower Pollen Extract™ and NAX™ Paste (std. to 7% phytosterols) (from rye)

63 mg

Proprietary Enterolactone Precursors Blend [HMRlignan™ Norway spruce (Picea abies) (knot wood) and flax lignan (seed) extracts]

20.15 mg

Lycopene [from Lyc-O-Mato® natural tomato extract (fruit)]

10 mg

Boron (as bororganic glycine)

3 mg

Other ingredients: gelatin, sunflower oil, glycerin, maltodextrin, purified water, beeswax, tricalcium phosphate, carob color, rosemary extract.

?3-0-acetyl-11-keto-ß-boswellic acid

Non-GMO
AprèsFlex® is a registered trademark of PLT Health Solutions–Laila Nutraceuticals LLC.
HMRlignan™ is a trademark used under sublicense from Linnea S.A. Lyc-O-Mato® is a registered trademark of Lycored Corp.
Graminex® is a registered trademark of Graminex LLC.
Dosage and Use
Take two (2) softgels daily with food, or as recommended by a healthcare practitioner.
Warnings
KEEP OUT OF REACH OF CHILDREN
DO NOT EXCEED RECOMMENDED DOSE
Do not purchase if outer seal is broken or damaged.
When using nutritional supplements, please consult with your physician if you are undergoing treatment for a medical condition or if you are pregnant or lactating.
To report a serious adverse event or obtain product information, contact 1-866-280-2852.
Actual Size
J Nutr. 2008;138(1):49-53.
Prostate Cancer Prostatic Dis. 2017;20(4):361-377.
Integr Med (Encinitas). 2015;14(4):35-48.
Phytother Res. 2013;27(2):218-26.
Indian J Pharm Sci. 2011;73(3):255-61.
Clinical therapeutics. 1995;17(1):82-87.
Altern Med Rev. 2002;7(1):71-4.
Differentiation; research in biological diversity. 2011;82(4-5):184-199.
Expert review of endocrinology & metabolism. 2011;6(3):437-451.
J Med Food. 2013;16:357-360.
African Journal of Traditional, Complementary and Alternative Medicines. 2016;13(2):143-150.
Product reviews are provided for informational purposes only and reflect solely the views and opinions expressed by the contributors and not those of Life Extension. We do not verify or endorse any claims made in these reviews. Full product reviews disclaimer
Men's Health

Quiz

Men have unique health needs. Find out which nutrients are right for you.

<![endif]-->

<![endif]-->