Extend-Release Magnesium
60 vegetarian capsules

Item # 02107
Heart & bone health, prolonged absorption
Click to Zoom
Click to Zoom
Click to Play Video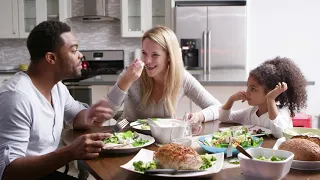 Extend-Release Magnesium
60 vegetarian capsules

Item # 02107
Heart & bone health, prolonged absorption
Optimize the cardiovascular and bone health benefits of a magnesium supplement with the immediate and prolonged uptake of Extend-Release Magnesium's six-hour formula.
Gluten free
Non-GMO
Vegetarian
Supplements by Health Goal:
Great combination! Even bought some for my granddaughter to take.
Ruth
It provides me with magnesium time-released over my busy day!
Jennifer
My husband and I use this on a daily basis. So easy and effective.
Debbie
I saw an immediate benefit with this supplement.
Susanna, FL
Inspired by Recent Searches
Frequently Bought Together
This Item: Extend-Release Magnesium, 60 vegetarian capsules
Melatonin IR/XR, 60 capsules
Frequently Bought Together
This Item: Extend-Release Magnesium, 60 vegetarian capsules
Melatonin IR/XR, 60 capsules
What Is Extend-Release Magnesium?
Your body needs magnesium for more than 300 essential biochemical reactions, but most of us don't get enough magnesium from dietary sources alone. Extend-Release Magnesium is formulated with magnesium oxide for extended release and magnesium citrate for immediate absorption to provide more consistent results from this supplement.
Magnesium relaxes the smooth muscles within the blood vessels, promoting cardiovascular health.
Extend-Release Magnesium Benefits
Essential for more than 300 biochemical reactions
Helps supplement magnesium-deficient diets
Supports cardiovascular health, bone health & more
Includes long-term absorption & rapid-uptake magnesium forms for more consistent results
Get Lasting Results
For some people, standard quick-release magnesium supplements might not provide the best absorption profile and can cause GI discomfort. This is what makes an extended-release magnesium supplement formula invaluable.
Why Should I Supplement With Extend-Release Magnesium?
Did you know that your heart, brain, circulatory system, bones and nervous system all rely on magnesium? But many of us are missing out on the full benefits of this mineral, because we simply can't get enough from our diet alone. Standard release versions of magnesium are great, but some of us don't absorb enough, while others experience occasional GI discomfort.
To help you maximize the health benefits of magnesium, our experts created Extend-Release Magnesium. It's formulated with two kinds of magnesium, one that is quick release, and the other is released over an extended period of time. This six-hour formula was created with your body's absorption in mind, helping you get the full benefits of magnesium.
So add Extend-Release Magnesium to your routine today.
Reviewed by Dr. Michael A. Smith, MD: Director of Education and Spokesperson for Life Extension.
Magnesium when and where you need it most
Life Extension customers have known about the health benefits of magnesium for years. Now, Life Extension offers Extend-Release Magnesium. Formulated with two kinds of magnesium, Extend-Release Magnesium is optimized for both immediate and prolonged dissolution and uptake. Extend-Release Magnesium ensures you get the maximum health benefits magnesium can provide, making it our most advanced magnesium supplement ever.
More
These statements have not been evaluated by the Food and Drug Administration.
These products are not intended to diagnose, treat, cure, or prevent any disease.
Serving Size 1 vegetarian capsule

Amount Per Serving

Magnesium (as ZümXR® magnesium oxide, magnesium citrate)

250 mg

Other ingredients: Vegetable cellulose (capsule), rice fiber, ethylcellulose, microcrystalline cellulose, medium chain triglycerides, stearic acid, oleic acid, silica.
Non-GMO
ZümXR® is a registered trademark and protected by patents. See www. ZümXR.com.
Dosage and Use
Take one (1) capsule once or twice daily, or as recommended by a healthcare practitioner.
Caution
If taken in high doses, magnesium may have a laxative effect. If this occurs, divide dosing, reduce intake, or discontinue product.
Warnings
KEEP OUT OF REACH OF CHILDREN
DO NOT EXCEED RECOMMENDED DOSE
Do not purchase if outer seal is broken or damaged.
When using nutritional supplements, please consult with your physician if you are undergoing treatment for a medical condition or if you are pregnant or lactating.
To report a serious adverse event or obtain product information, contact 1-866-280-2852.
Actual Size
The American Journal of Clinical Nutrition. 2016;103(5):1260-1266.
Open heart. 2018;5(1):e000668.
Handbook of Famine, Starvation, and Nutrient Deprivation: From Biology to Policy. 2017:1-12.
PLoS One. 2017;12(6):e0180067.
Nutrition. 2017;35:56-60.
Archives of Biochemistry and Biophysics. 2007;458(1):33-39.
The Journal of Clinical Endocrinology & Metabolism. 2006;91(12):4866-4872.
J Steroid Biochem Mol Biol. 2019:105400.
Archives of Biochemistry and Biophysics. 2007;458(1):48-56.
Magnesium research. 2010;23(2):60-72.
European journal of clinical investigation. 2011;41(4):405-410.
Archives of Biochemistry and Biophysics. 2007;458(1):40-47.
The American Journal of Clinical Nutrition. 2007;85(4):1068-1074.
Product reviews are provided for informational purposes only and reflect solely the views and opinions expressed by the contributors and not those of Life Extension. We do not verify or endorse any claims made in these reviews. Full product reviews disclaimer
Heart Health

Quiz

Treat your ticker to the best cardiovascular support supplements.

<![endif]-->

<![endif]-->