Vitamin C 24-Hour Liposomal Hydrogel™ Formula
60 vegetarian tablets Item # 02501
Get the most out of your vitamin C!
Click to Zoom
Click to Zoom
Click to Zoom
Click to Play Video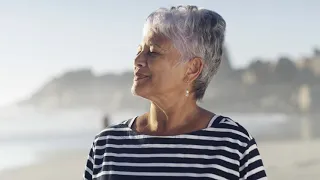 Vitamin C 24-Hour Liposomal Hydrogel™ Formula
60 vegetarian tablets Item # 02501
Get the most out of your vitamin C!
Vitamin C is good for you—but did you know that with most conventional formulas, at higher doses, the less you absorb? Our Vitamin C 24-hour Liposomal Hydrogel™ Formula absorbs much better than standard vitamin C, staying in your system up to 24 hours.
Gluten free
Non-GMO
Vegetarian
Supplements by Health Goal:
Frequently Bought Together
What Is Vitamin C 24-Hour Liposomal Hydrogel™ Formula?
Vitamin C is one of the most popular vitamins for a reason: it supports immune health, fights back against oxidizing free radicals and even helps keep your skin healthy. But your body can only absorb so much at a time. We've created a liposomal vitamin C formula that uses a fenugreek hydrogel to protect vitamin C once ingested. The result: better absorption and vitamin C benefits that will last 24 hours a day!
Vitamin C 24-Hour Liposomal Hydrogel™ Formula is a highly-absorbable form of vitamin C that remains in your system longer, for maximum benefits.
Vitamin C 24-Hour Liposomal Hydrogel™ Formula Benefits
Up to 7x greater absorption than standard vitamin C
Vitamin C benefits that last 24 hours a day
Promotes immune & cellular health
How does liposomal vitamin C work?
Our liposomal hydrogel vitamin C is encased in a sunflower-derived lipid sphere that supports absorption. This vital nutrient is further protected by a hydrogel made from fenugreek fibers, so it remains active in your body longer than a conventional vitamin C supplement. This makes Vitamin C 24-Hour Liposomal Hydrogel™ Formula the best way to maximize your vitamin C!
100% Satisfaction Guarantee
Full one-year, no-hassle returns, money-back guarantee.
Highly Recommended
98% of our customers recommend us to family and friends. Life Extension is proud to be recognized as the #1 Catalog/Internet Brand 4 Time Winner.†
Complimentary, Personalized Guidance
Medical doctors, nutritionists & other health professionals are passionate about providing personalized solutions to help you achieve optimal health.
Efficacious Formulas
40 years of research dedicated to bringing you premium, scientifically-validated formulations.
Product Transparency
99% of our products are manufactured in the U.S, and a Certificate of Analysis is available for every product we produce.
We know that vitamin C is good for us. So, many people take high doses of this important nutrient to maximize its benefits. But there's a problem: there's only so much vitamin C that your body can absorb and use at one time. If you take a high-dose vitamin C supplement, some or much of it may be going to waste, literally: your body will simply flush out what it can't use right away.
More
These statements have not been evaluated by the Food and Drug Administration.
These products are not intended to diagnose, treat, cure, or prevent any disease.
Serving Size 1 vegetarian tablet

Amount Per Serving

Vitamin C [as calcium ascorbate from Lipo-Cmax™]
350 mg
Calcium [as calcium ascorbate from Lipo-Cmax™]
40 mg
Lipo-Cmax™
1000 mg
[providing calcium ascorbate, galactomannans from fenugreek (seed), sunflower lecithin]

Other ingredients: microcrystalline cellulose, croscarmellose sodium, hydroxypropyl methylcellulose, vegetable stearate, silica, glycerin.

Non-GMO
Dosage and Use
Take one (1) tablet daily, or as recommended by a healthcare practitioner.
Warnings
KEEP OUT OF REACH OF CHILDREN
DO NOT EXCEED RECOMMENDED DOSE
Do not purchase if outer seal is broken or damaged.
When using nutritional supplements, please consult with your physician if you are undergoing treatment for a medical condition or if you are pregnant or lactating.
To report a serious adverse event or obtain product information, contact 1-866-280-2852.
Can Med Assoc J. 1974;111(1):31-6.
Jama. 1975;231(10):1038-42.
J Manipulative Physiol Ther. 1999;22(8):530-3.
BMJ Mil Health. 2020
Circulation. 1998;97(4):363-8.
Circulation. 1996;93(6):1107-13.
Circulation. 1999;99(25):3234-40.
Respir Med. 2007;101(8):1770-8.
Akay Internal Study. Liposomal hydrogel vitamin C pharmacokinetics. Data on file. 2021.
Skin Pharmacol Physiol. 2013;26(3):147-54.
Orthop J Sports Med. 2018;6(10):2325967118804544.
Product reviews are provided for informational purposes only and reflect solely the views and opinions expressed by the contributors and not those of Life Extension. We do not verify or endorse any claims made in these reviews. Full product reviews disclaimer
Immune

Quiz
What are the best immune support supplements for you?
<![endif]-->
Related Products
<![endif]-->

<![endif]-->