Best In Class
Advanced Curcumin Elite™ Turmeric Extract, Ginger & Turmerones
Maximum inflammation management, heart & immune support
Click to Zoom
Click to Zoom
Click to Play Video
Click to Play Video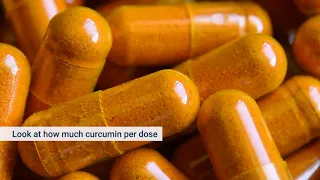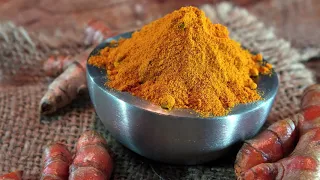 Best In Class
Advanced Curcumin Elite™ Turmeric Extract, Ginger & Turmerones
Maximum inflammation management, heart & immune support
We've augmented our ultra-bioavailable Curcumin Elite™ curcumin-fenugreek combo with complementary ginger and turmerone extracts to create our Best in Class curcumin formula.
Frequently Bought Together
What Is Curcumin Elite?
Curcuminoids give curcumin its health benefits. Curcumin Elite™ has 45.5 times more bioavailability and broader tissue uptake of free curcuminoids than standard curcumin. Plus we added turmeric oil compounds and a potent ginger extract, supercharging our formula's health benefits. The result is a curcumin supplement like nothing else we offer.
We've augmented our ultra-absorbable curcumin-fenugreek combo with complementary ginger and turmerone extracts.
Curcumin Elite™ Ginger & Turmerones Turmeric Extract Benefits
Promotes healthy inflammatory response, cardiovascular health, brain health, & immune response
Delivers 45x more bioavailable free curcuminoids and 270 times better absorption of total curcuminoids*
Augmented with turmerones & ginger extracts to complement curcumin's health benefits
Better together: take with Pro Resolving Mediators for maximum health benefits
*Than unformulated curcumin
What is curcumin?
Curcumin is an extract derived from the spice turmeric. It promotes a healthy inflammatory response, as well as whole-body health.
Why did we add ginger extract?
Compounds found in ginger encourage healthy inflammatory response, support immune health and have other complementary whole-body health benefits.
Advanced Curcumin Elite™ Turmeric Extract, Ginger & Turmerones
Fenugreek: The Secret to Advanced Curcumin Elite™
Advanced Curcumin Elite™ protects free curcuminoids from conjugation by combining curcumin with fenugreek fibers. Doing so produces more bioavailability and tissue distribution of free curcuminoids than unformulated curcumin, and they last much longer in the bloodstream. That translates into more comprehensive whole-body health support from a curcumin supplement.
Curcuminoids are the compounds in curcumin that help inhibit inflammation to support joint and vital organ health, promote healthy immune response, encourage heart health and provide potent cellular protection against free radicals. But the total amount of free curcuminoids delivered by standard curcumin is low.
More
These statements have not been evaluated by the Food and Drug Administration.
These products are not intended to diagnose, treat, cure, or prevent any disease.
Supplement Facts
Serving Size 1 softgel

Amount Per Serving

Curcumin Elite™ Proprietary CGM Blend

500 mg

providing 40% curcuminoids (200 mg) and 3% turmerones (15 mg) [from Turmeric (rhizome)], 30% galactomannans (150 mg) [from Fenugreek (seed)]
Gingerols [from Ginger CO2 extract (root)]
60 mg

Turmerones [from turmeric extract oil (rhizome)]

60 mg

Other ingredients: extra virgin olive oil, gelatin, glycerin, purified water, sunflower lecithin, carob color, beeswax.
Non-GMO
Dosage and Use
Take one (1) softgel daily, or as recommended by a healthcare practitioner.
Warnings
KEEP OUT OF REACH OF CHILDREN
DO NOT EXCEED RECOMMENDED DOSE
Do not purchase if outer seal is broken or damaged.
When using nutritional supplements, please consult with your physician if you are undergoing treatment for a medical condition or if you are pregnant or lactating.
To report a serious adverse event or obtain product information, contact 1-866-280-2852.
Actual Size
Int J Biol Macromol. 2015;81:877-90.
Cancer Res Treat. 2014;46(1):2-18.
J Funct Foods. 2015;14:215-225.
J Funct Foods. 2016;22:578-587.
J Med Food. 2005;8(2):125-32.
Biofactors. 2013;39(2):221-32.
J Altern Complement Med. 2003;9(1):161-8.
Adv Biomed Res. 2018;7:38.
Aaps j. 2013;15(1):195-218.
Curr Drug Targets. 2011;12(3):332-47.
Ceska Slov Farm. 2014;63(1):26-31.
Mol Nutr Food Res. 2008;52(9):1031-9.
Arch Med Res. 2011;42(2):79-87.
J Ethnopharmacol. 2011;136(3):414-21.
Indian J Pharm Sci. 2010;72(2):149-54.
Neuroscience. 2010;169(3):1296-306.
J Biol Chem. 2005;280(7):5892-901.
Pharmacol Res. 2015;95-96:71-81.
PLoS One. 2014;9(9):e108577.
Springerplus. 2013;2(1):56.
Phytother Res. 2012;26(11):1719-25.
J Endocrinol. 2014;223(2):107-17.
Asian J Appl Sci. 2011;4(4):343-54.
Eur J Pharmacol. 2007;577(1-3):183-91.
Chem Biol Interact. 2008;174(1):27-37.
Int J Cardiol. 2009;133(2):145-51.
Product reviews are provided for informational purposes only and reflect solely the views and opinions expressed by the contributors and not those of Life Extension. We do not verify or endorse any claims made in these reviews. Full product reviews disclaimer
Inflammation

Quiz
Want to support a healthy inflammatory response?
<![endif]-->
Related Products
<![endif]-->

<![endif]-->