Click to Zoom
Click to Zoom
Click to Play Video
Click to Play Video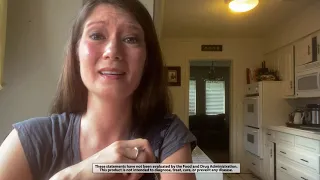 Complete K formula for healthy bones and arteries
Different kinds of vitamin K are known for different things. Our Super K Elite delivers vitamin K1 as well as several different forms of K2 in order to support heart and arterial health as well as healthy bone density.
Supplements by Health Goal:
Frequently Bought Together
What Is Super K Elite?
There's more than one kind of vitamin K. There's K1, found in leafy green vegetables, and K2, commonly found in cheeses, milk, meat and eggs. There are different forms of K2 as well: some have been found to help maintain healthy calcium balance in your arteries, while others are known to promote healthy bone density—and Super K Elite has all of the above.
There are different types of K2, called sub-fractions. K2 MK-7 supports arterial health. K2 MK-4 helps maintain healthy bone density. Super K Elite has both.
Super K Elite Benefits
Clinically studied dose of K1 (2,000 mcg) supports heart health
Contains a K2 variant that encourages healthy bone density
Also has a K2 that helps maintain arterial calcium balance
Our Most Comprehensive Vitamin K Supplement Yet
Vitamin K, though good for maintaining cardiovascular and bone health, isn't always readily absorbed. It's also hard to get optimal amounts from diet alone. That's why our formula includes not only vitamin K1 to support healthy calcium balance, but four other potent forms of vitamin K2, in our most comprehensive vitamin K supplement. Utilizing MK-4, MK-6, MK-7 and MK-9, Super K Elite helps maintain healthy bone density, encourage arterial health and support overall heart health.
Why Should I Supplement With Super K Elite?
Customer: Taking care of myself is one of my top priorities. But as I age, I'm concerned about the vitamins and minerals that I may be missing out on. My doctor said that I should start supplementing with vitamin K, but what does that do for me?
Michael A. Smith, MD: Vitamin K is great to add to your regimen. Not only does it help maintain healthy bone density, it also promotes healthy calcium balance in the arteries.
The problem is, it's tough for your body to absorb enough vitamin K from food alone. That's why we created Super K Elite. It's our most complete vitamin K supplement ever because it includes vitamin K1 and four forms of vitamin K2. So, you'll be getting the optimal amounts for your health.
Customer: After researching on LifeExtension.com, I discovered that Super K's formulation is based on clinical studies so there aren't a bunch of ingredients that I don't need. It's been a little while since I started supplementing with Super K and while I can't see the difference, my doctor says that my bone density and my heart health are right where I need them to be…which is comforting.
Dr. Michael A. Smith, MD: Director of Education and Spokesperson for Life Extension.
There's more than one kind of vitamin K. And foods rich in naturally-occurring vitamin K often have several of those forms, such as the vitamin K2 sub-types called menaquinones. Super K Elite delivers a variety of vitamin K forms closer to what you'd find in food, at the clinically studied dosages designed to give you the optimum health benefits.
More
These statements have not been evaluated by the Food and Drug Administration.
These products are not intended to diagnose, treat, cure, or prevent any disease.
Medicine (Baltimore). 2017;96(17):e6725.
Curr nutr rep. 2017;6(3):197-205.
Circulation. 2017;135(21):2081-2083.
Br J Nutr. 2013;110(8):1357-68.
Current Developments in Nutrition. 2017;1(6)
Crit Rev Food Sci Nutr. 2017;57(18):3959-3970.
Integrative medicine (Encinitas, Calif). 2015;14(1):34-39.
Nutr Metab Cardiovasc Dis. 2009;19(7):504-10.
Nutr Rev. 2017;75(7):553-578.
Thromb Haemost. 2015;113(5):1135-44.
Front Cardiovasc Med. 2019;6:6.
Osteoporos Int. 2013;24(9):2499-507.
J Nutr Sci Vitaminol (Tokyo). 2009;55(1):15-21.
J Bone Miner Metab. 2014;32(2):142-50.
Serving Size 1 softgel

Amount Per Serving

Vitamin C (as Ascorbyl palmitate)

10 mg

Vitamin K activity

3735 mcg

From:

Vitamin K1 (as phytonadione)

2000 mcg

Vitamin K2 (as menaquinone-4)

1500 mcg

Vitamin K2 (as menaquinone-6)
11 mcg
Vitamin K2 (as trans menaquinone-7)
181 mcg

Vitamin K2 (as menaquinone-9)

43 mcg

Other ingredients: extra virgin olive oil, microcrystalline cellulose, gelatin, glycerin, purified water, sunflower lecithin, beeswax, maltodextrin, annatto color.

Non-GMO

Trans menaquinone-7 as K2VITAL®. K2VITAL® is a registered trademark of Kappa BioScience.
Dosage and Use
Take one (1) softgel daily with food, or as recommended by a healthcare practitioner.
Caution
If you are taking a vitamin K antagonist (e.g. warfarin), consult your healthcare practitioner before taking this product.
Warnings
KEEP OUT OF REACH OF CHILDREN
DO NOT EXCEED RECOMMENDED DOSE
Do not purchase if outer seal is broken or damaged.
When using nutritional supplements, please consult with your physician if you are undergoing treatment for a medical condition or if you are pregnant or lactating.
To report a serious adverse event or obtain product information, contact 1-866-280-2852.
Actual Size
Product reviews are provided for informational purposes only and reflect solely the views and opinions expressed by the contributors and not those of Life Extension. We do not verify or endorse any claims made in these reviews. Please read the full product reviews disclaimer.
Related Health Information
Heart Health Quiz

Answer a few questions to choose the right supplements
<![endif]-->
Related Products
<![endif]-->

<![endif]-->