Gamma E Mixed Tocopherols & Tocotrienols
Complete spectrum of vitamin E for antioxidant protection
Click to Zoom
Click to Zoom
Click to Play Video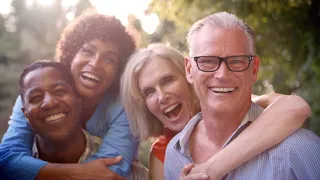 Gamma E Mixed Tocopherols & Tocotrienols
Complete spectrum of vitamin E for antioxidant protection
Gamma E Mixed Tocopherols & Tocotrienols contains the complete spectrum of vitamin E compounds for potent antioxidant benefits.
Supplements by Health Goal:
Glad to get all the E forms.
PAMELA
Wonderful source of Vitamin E.
Mary
One of my favorite spectrums of tocopherols. Great product!
Matt, FWB Florida
Frequently Bought Together
This Item: Gamma E Mixed Tocopherols & Tocotrienols, 60 softgels
Super R-Lipoic Acid, 240 mg, 60 vegetarian capsules
What Are Gamma E Mixed Tocopherols & Tocotrienols?
Vitamin E is a family of eight related, lipid-soluble, antioxidant compounds widely present in plants. The tocopherol and tocotrienol subfamilies are each composed of alpha, beta, gamma and delta fractions that have different biological activity.
Vitamin E compounds are some of the most researched and most important nutrients to include in your daily regimen.
Gamma E Mixed Tocopherols & Tocotrienols Benefits
Provides potent antioxidant protection
Encourages healthy platelet activity
Promotes a healthy nervous system & retina of the eye
Maintains healthy cognitive function
Supports healthy immune function
Gamma E Mixed Tocopherols & Tocotrienols
Alpha and Gamma-Tocopherol: Better Together
Studies have shown that the gamma-tocopherol form of vitamin E is especially important for those seeking optimal health benefits. But the combination of alpha- and gamma-tocopherol supplementation appears to be superior to either tocopherol alone on biomarkers of oxidative stress and other whole-body health factors.
The tocopherol and tocotrienol subfamilies of vitamin E are each composed of alpha, beta, gamma and delta fractions that have complementary biological activity.1-3 Different ratios of these compounds are found in different parts of a plant. For example, the green parts of a plant contain mostly alpha tocopherol, while the bran and seed germ contain mostly tocotrienols.4
More
These statements have not been evaluated by the Food and Drug Administration.
These products are not intended to diagnose, treat, cure, or prevent any disease.
Serving Size 1 softgel

Amount Per Serving

Vitamin E (as D-alpha tocopherol)

30.15 mg

Gamma E Mixed

524 mg

Tocopherol/Tocotrienol Complex [providing 374 mg mixed tocopherols, 56 mg mixed tocotrienols]

Other ingredients: gelatin, glycerin, medium chain triglycerides oil, purified water, sunflower oil, rosemary extract.
Non-GMO
Dosage and Use
Take one (1) softgel once or twice daily with food, or as recommended by a healthcare practitioner.
The natural separation of active ingredients may occur.
Caution
If you are taking anticoagulant or antiplatelet medications, or have a bleeding disorder, consult your healthcare provider before taking this product.
Warnings
KEEP OUT OF REACH OF CHILDREN
DO NOT EXCEED RECOMMENDED DOSE
Do not purchase if outer seal is broken or damaged.
When using nutritional supplements, please consult with your physician if you are undergoing treatment for a medical condition or if you are pregnant or lactating.
To report a serious adverse event or obtain product information, contact 1-866-280-2852.
Actual Size
Life sciences. 2006;78(18):2088-98.
Lipids. 1996;31(7):671-701.
IUBMB Life. 2019Apr;71(4):495-506.
Critical Reviews in Plant Sciences. 20022002/01/01;21(1):31-57.
Current Research: Cardiology. 2016;3(4).
Front Chem. 2023;11:1158198.
Proc Natl Acad Sci U S A. 2018Jun 5;115(23):5839-48.
Frontiers in cardiovascular medicine. 2016;3:39.
Food & nutrition research. 2016;60(1):31526.
J Atheroscler Thromb. 2010Oct 27;17(10):1019-32.
Neuropharmacology. 2004;47(6):904-15.
Stroke. 2005;36(10):e144-e52.
Product reviews are provided for informational purposes only and reflect solely the views and opinions expressed by the contributors and not those of Life Extension. We do not verify or endorse any claims made in these reviews. Full product reviews disclaimer
Longevity

Quiz
Want to stay healthy for the long haul?
<![endif]-->
Related Products
<![endif]-->

<![endif]-->