Best In Class
Ashwagandha Plus Calm & Focus
60 vegetarian capsules

Item # 02519
Focus, attention, relaxation, advanced formula
Click to Zoom
Click to Zoom
Click to Play Video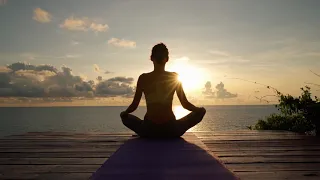 Best In Class
Ashwagandha Plus Calm & Focus
60 vegetarian capsules

Item # 02519
Focus, attention, relaxation, advanced formula
Ashwagandha Plus Calm & Focus helps you find your Zen and sharpen your focus—so you can stay calm under pressure and tackle your day!
Gluten free
Non-GMO
Vegetarian
Supplements by Health Goal:
Frequently Bought Together
This Item: Ashwagandha Plus Calm & Focus, 60 vegetarian capsules
Standardized Cistanche, 30 vegetarian capsules
What is Ashwagandha plus?
Don't get caught up in the hustle. Keep an even keel so you can concentrate on what's important. The calming ashwagandha in this formula helps you dial down the distractions, while spearmint helps you power up your focus and attention. Stay cool under pressure and focus on what is important with Ashwagandha Plus Calm & Focus.
Find your Zen and sharpen your focus with Ashwagandha Plus Calm & Focus—a combination of clinically-studied ashwagandha and spearmint extracts.
Ashwagandha Plus Benefits
Promotes calm, focus and attention
Supports concentration and short-term memory
Promotes a healthy response to everyday stress
Helps maintain already-healthy cortisol levels
Encourages a state of emotional well-being
Calm and Focused
Research shows ashwagandha helps promote a calm, relaxed state of mind, while promoting emotional well-being. And studies suggest spearmint works with the brain to promote focus and concentration, without any of the jitters that people can experience with caffeine. We've combined ashwagandha and spearmint extracts into one formula, so you can stay calm under pressure…and focus on what's important.
Ashwaghanda Plus Calm and Focus
Why Should I Supplement With Ashwaghanda Plus?
It's hard to tackle that to-do list when you have a lot on your mind. But you don't have to get caught up in the hustle. Find your zen and sharpen your focus with Ashwagandha Plus Calm and Focus. Our formula combines clinically studied extracts of ashwagandha and spearmint to help dial down your distractions and power up your focus so you'll have the presence of mind to take on each and every goal.
Stay cool under pressure and focus on what's important with Ashwagandha Plus Calm and Focus from Life Extension.
Reviewed by Dr. Michael A. Smith, MD: Director of Education and Spokesperson for Life Extension.
What is in Ashwagandha Plus?
Ashwagandha Plus combines two clinically studied ingredients: Sensoril® ashwagandha extract to support healthy cortisol levels and a healthy mood, and Neumentix™, a patented extract of spearmint that supports alertness and attention. This formula promotes a calming effect alongside a stimulant-free boost in cognitive function.
Does this product contain caffeine?
No. While the spearmint extract in this formula does promote attention and memory recall, it does not contain caffeine—so it can keep you alert and focused without the jitters.
When should you take Ashwagandha Plus—before or after a meal?
This product can be taken any time of the day, with or without food, based on your preference. Always take any product as directed on the label.
More
Do you take two capsules at one time or in divided doses?
We suggest taking two capsules once per day rather than individually throughout the day because scientific research indicates this is the best way to benefit from this supplement.
When can I expect an effect?
Ashwagandha Plus is designed to be taken for a sustained period of time. Effects on focus were seen as quickly as 2.25 hours, but the best effects were achieved after 90 days. Meanwhile, the calming effects of this formula were seen as early as 30 days, with the best effects seen after 60 days. Due to our unique biochemistries and lifestyles, however, the time it takes to notice the benefits can vary from person to person.
Will this supplement negatively interact with my medication?
There is no indication that the nutrients within these formulas would negatively interact with prescription medications. However, if you take any prescription medications and want to know more about potential interactions when taking this supplement, then we suggest discussing the decision with your physician.
Has this product been tested for heavy metal contamination?
Yes. All of our raw materials go through stringent testing to meet our high-quality standards. Testing is performed for microbes, heavy metals, disintegration, potency, and quantity of active ingredients in the finished product. Only when raw materials meet Life Extension's specifications are they released for production. A Certificate of Analysis (COA) can be provided upon request for all our products.
Are there any major allergens in this product?
This product does not contain any of the major 9 allergens required on the label under the Food Allergen Labeling and Consumer Protection Act of 2004. This means it is free of milk, eggs, nuts, fish, crustaceans, shellfish, wheat, soy, and sesame.
Where is this product manufactured?
Ashwagandha Plus is manufactured in the USA.
Is this product vegetarian?
Yes, this product is vegetarian and does not contain any animal-derived ingredients.
Can children take this product?
This product was designed for adults over 18. Please consult with your child's pediatrician before giving them any supplements.
How is Ashwagandha Plus different from Optimized Ashwagandha?
Optimized Ashwagandha is a standalone ashwagandha formula that uses the same clinically studied extract as Ashwagandha Plus. While they both include the same amount of ashwagandha per capsule, the suggested serving size for Ashwagandha Plus is two capsules once per day compared to one capsule twice daily for Optimized Ashwagandha.
Less
To stay on top of your game, you need to focus. But how do you keep your eye on the prize in a world filled with so many distractions? That's why we created Ashwagandha Plus Calm and Focus—to give you a little extra help focusing and concentrating.
More
These statements have not been evaluated by the Food and Drug Administration.
These products are not intended to diagnose, treat, cure, or prevent any disease.
Serving Size 2 vegetarian capsules

Amount Per Serving

Neumentix™ K110-42 spearmint extract (aerial) [std. to 24% total phenolics and 14.5% rosmarinic acid]
900 mg

Sensoril® ashwagandha extract (root and leaf) [std. to 32% oligosaccharides and 10% withanolide glycoside conjugates]

250 mg

Other ingredients: vegetable cellulose (capsule), microcrystalline cellulose, stearic acid, maltodextrin, silica.
Non-GMO
Neumentix™ is a trademark of Kemin Industries, Inc.
Sensoril® is protected under US Patent No. 7,318,938 and is a registered trademark of Natreon, Inc.
Dosage and Use
Take two (2) capsules daily, or as recommended by a healthcare practitioner.
Warnings
KEEP OUT OF REACH OF CHILDREN
DO NOT EXCEED RECOMMENDED DOSE
Do not purchase if outer seal is broken or damaged.
When using nutritional supplements, please consult with your physician if you are undergoing treatment for a medical condition or if you are pregnant or lactating.
To report a serious adverse event or obtain product information, contact 1-866-280-2852.
Actual Size
J Altern Complement Med. 2014;20(12):901-8.
Pharmacognosy Res. 2014;6(1):12-8.
Curr Neuropharmacol. 2021;19(9):1468-1495.
J Ayurveda Integr Med. 2016;7(3):151-157.
Journal of American Nutraceutical Association. 2008;11:50-56.
Phytother Res. 2020;34(3):583-590.
Neurobiol Learn Mem. 2011;96(4):583-95.
J Altern Complement Med. 2018;24(1):37-47.
Nutr Res. 2019;64:24-38.
J Int Soc Sports Nutr. 2018;15(1):58.
Product reviews are provided for informational purposes only and reflect solely the views and opinions expressed by the contributors and not those of Life Extension. We do not verify or endorse any claims made in these reviews. Full product reviews disclaimer
Mood & Stress

Quiz
Feeling out of sorts? Find out which mood-boosting nutrients can keep the stress away.
<![endif]-->
Related Products
<![endif]-->

<![endif]-->